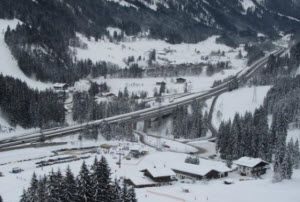 Flachauwinkl is a small village in the valley of Flachau. It is located on the A10 Salzburg – Villach and is particularly popular amongst day trippers. It is only 45 minutes drive south of Salzburg, a few kilometers away from the famous Tauern Tunnel
Flachauwinkl in general
Flachauwinkl is just a small village with a few hotels grouped together and has no real center as it is an outskirt and belongs to Flachau.
Good accessibility
Located right on the A10, Flachauwinkl is easily accessible. Two large parking lots directly at the exit of the highways give access to the two ski areas of Flachauwinkl. This area is ideal for day trippers and it can be very busy on weekends. Especially cause it is only a two hours drive from Munich.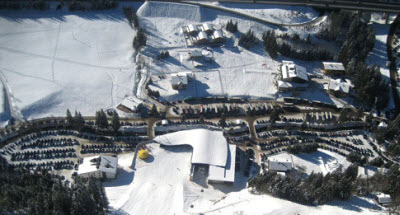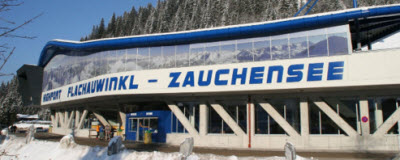 Boring village, beautiful resort
The village may have no charm, the resort has. Both sides of the valley offer beautiful and challenging runs and modern lifts take you quickly to the top. On the west side of the valley is the ski resort of Kleinarl – Flachauwinkl with its Shuttleberg, offering diversified family slopes and an adventurous Fun Park.
On the east side the slopes of the Roßkopft that connects you to the Zauchensee, one of the most famous ski resorts in Austria. Here you will find challenging slopes all of which lead to one central area.
Cradle for champions
Top athletes like Hermann Maier and Michael Walchhofer started their skiing careers and have pushed their limits on the slopes of Flachauwinkl to become legends in Austria and the rest of the world.
Skiing Flachauwinkl
Would you like to discover the challenging slopes of Flachauwinkl, while staying in a cozy and authentic village? Book an overnight stay at our accommodation in Kleinarl, and you are assured of a carefree holiday.
>> View our availability <<